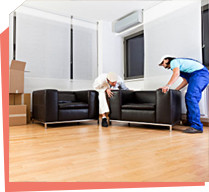 Efficient and reliable furniture removals services by RemovalsMates London. The company provides wide variety of removals services.
You are planning to move a bunch of heavy, bulky pieces of furniture from one location to another and you are looking for reliable transportation? You have just found what you need because our company offers efficient and reliable furniture removals procedures. Company's technicians are available in the area of London. They are always prepared to give you a hand and do the overwhelming furniture removal on your behalf. It has never been easier and more affordable to have your furniture transported and delivered to the front door of your new location. Don't miss such a great chance to take advantage of our professional help.
Inexpensive Furniture Removals
Our company has been providing furniture removals in London for long years and during that time we have acquired enough skills and understood how important it is to live up to customers' expectations and deliver the items in the same great condition they were before the relocation project to take place.
Apart from saving our customers plenty of time, we also provide them with the following benefits that turned out to be the trademarks of our company:
Accuracy and reliability
Reasonable prices
No risk of damages
Skilful, experienced professionals to be sent to your home
Prompt transportation
Availability seven days a week
All our employees are certified and prepared to deal with fragile, expensive items. The last thing we want is to damage your expensive sofa or make scratches to your brand – new wardrobe. That's why our professionals will take care of them. They will wither be disassembled and put into boxes or wrapped up with protective material.
As far as the price is concerned, it is kept as low as possible. Our intention is establishing a lasting relationship with our customers and get inspired by their encouraging comments and loyalty towards us.
Depending on the new location you want your furnitures transported to, we can deliver them even within a few hours. Opt for the great deal we offer you. Regardless of the area you want your items relocated to, rest assured that we can provide you with the fastest and the most affordable furniture removals service in London and in London in general.
Contact our call centre supporters and discuss the details, concerning your service with them. They will be happy to provide you with additional information and book the most convenient slot.