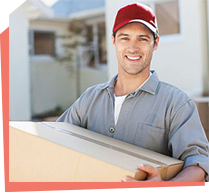 Removals Mates provides variety of removals services in London. Our experienced movers will help you with the relocation process. Call us now!
If you need to move your home, office, furniture or store some of your possessions, before transporting them to a new address, we can offer you our removals service. It will ensure you fast, safe and successful relocation of your whole home and office equipment. Your possessions, appliances, furniture and fragile objects will be packed and ready for safe moving. Our workers will disassemble your furniture items and load them in their vehicles. After arriving they will be reassembled and placed in the proper location. Use our reliable removals service, provided in London, and your whole house and office equipment will be transported safe and fast to the new destination.
Reliable Removals Service from Removals Mates
You can use our reliable removals service to relocate your office, house, flat, furniture and store some items. It is affordable and done according to each customer's needs. Choose the type of removals service you need and let our skilled workers do their work. They will take your furniture apart, pack the easily breakable stuff and load them in their van. You can also transport your office equipment and relocate it, have your luggage packed and stored in our premises for some time.
Our reliable removals services can offer you:
Home removals service
Office removals service
Packing service
Furniture removals service
Storage service
Seven days a week available inexpensive services
Each of our home, office, furniture removals service provides safe, fast and successful moving of your possessions to the desired new address. Your home and office equipment will be dismantled, if necessary and possible, packed and loaded for transportation. It will arrive in the proper destination without damage. We use safe and eco-friendly packing materials, to pack your possessions, disassembled furniture and fragile objects. Your whole office, home equipment, furniture and stuff will be disassembled, if necessary, packed and relocated to the desired place.
Find Removals Mates in all London areas including:
Depending on the objects you need packed, our staff will help you choose the most proper materials for packing them. You can keep your belongings safe and protected, while moving, having some painting or construction work in your home, by using our storage service. Whichever kind of removals you need, we can offer you successful, safe and fast removals service, available in London. Call us on 020 3745 5181 and reserve the removals service you need and we can guarantee you professionally done work.